Information for Prospective Monitors
AFTER A TWO-YEAR HIATUS, ENJOY ENGLISH RETURNS THIS SUMMER!
The Enjoy English summer school is for children aged 5-10 and takes place in local schools all over the Basque Country for three or for four weeks during the school holidays. The program allows the children to interact with native speakers, while completing different type of activities. The activities include: project work; games; theatre; arts & crafts; sports; songs; rhymes and story-telling.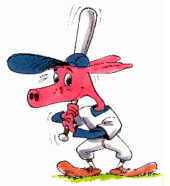 The monitors are provided with all the activities for the four weeks. The materials used are specifically designed for each age group and are based on using the language and having a good time. The timetable of the program recognizes that the participants are children on their summer holidays from school. The emphasis is indeed very much on enjoyment of English.
The activities for each group are led by a native English-speaking monitor and there is a coordinator, usually a local teacher, in each school.
Monitors do not have to speak any Spanish and even if they do this is kept secret from the participants as the whole success of the program comes from their need to communicate with their monitor in English. The coordinators speak English and their main task is to provide support and help monitors with the day to day running of the program. They also help monitors out when Basque or Spanish is needed.
T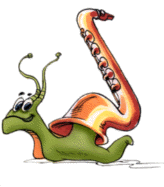 he children are split into two age groups, 5-7s and 8-10s, with between ten and fifteen children in each group. In a typical school there are 3 or 4 groups and, therefore, 3 or 4 monitors and 1 coordinator. However, this can vary from just 1 to 7 groups.
Working hours are 9.30 to 1.30 plus afternoon preparation Monday to Friday with weekends free. Monitors will stay with a local family, living as an extra member of the family for the four weeks of the program. This has proved to be a great success with monitors getting a much deeper insight to our country and culture than from a normal visit. There is usually a member of the family taking part in one of the programs.
The Enjoy English program offers the unique opportunity to immerse in the Basque culture and get to know Basque people in a natural and welcoming environment. It is also an excellent experience for anyone who is or who plans to be a teacher or work with children in the future.
Dates: (Including training days): 19th June – 22nd July 2022 - four weeks scheme-.
Pay: 860€ for the four weeks. We do not pay for travel to and from Spain, but all your accommodation and food costs are covered. Travel insurance is provided too.
Candidates: The only prerequisite is that you are a native English speaker or have a near-native level of English. Knowledge of Spanish is not necessary. Ideal candidates will have had experience of working with children. Having a DBS check or Garda Vetting will be positively valued.
Vacancies: Approximately 40
Closing date for applications: WEDNESDAY 23RD MARCH