Summer school (day camps)
The Enjoy English summer school is for children aged 5-10 and takes place in local schools all over the Basque Country for two, three or four weeks during the school holidays. The program allows the children to interact with native speakers, while completing different types of activities. The activities include: project work, games, theatre, arts & crafts, sports, songs, rhymes and story-telling.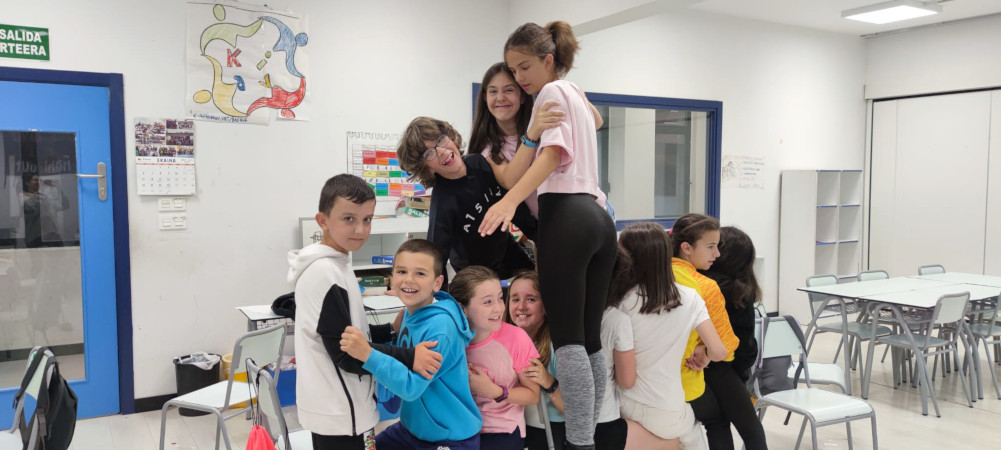 The monitors are provided with all the activities for the weeks. The materials used are specifically designed for each age group and are based on using the language and having a good time. The timetable of the program recognizes that the participants are children on their summer holidays from school. The emphasis is indeed very much on the enjoyment of English.
The activities for each group are led by a native English-speaking monitor and there is a coordinator, usually a local teacher, in each school.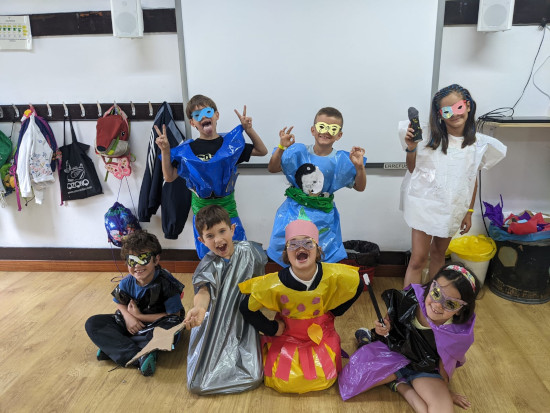 Monitors do not have to speak any Spanish and even if they do this it is kept secret from the participants as the whole success of the program comes from their need to communicate with their monitor in English. The coordinators speak English and their main task is to provide support and help monitors with the day-to-day running of the program. They also help monitors out when Basque or Spanish is needed. The children are split into two age groups, 5-7s and 8-10s, with between ten and fifteen children in each group. 
Working hours are 9.30 to 13.30 plus afternoon preparation Monday to Friday with weekends free. Monitors will stay with a local family, living as an extra member of the family for the four weeks of the program. This has proved to be a great success with monitors getting a much deeper insight into our country and culture than from a normal visit. There is usually a member of the family taking part in one of the programs.
The Enjoy English program offers the unique opportunity to immerse in the Basque culture and get to know Basque people in a natural and welcoming environment. It is also an excellent experience for anyone who is or who plans to be a teacher or work with children in the future. 
Dates
Start date: Wednesday June 21, 2023.End date:
Friday July 21, 2023.
These dates refer to the start and end of camps in general and may vary depending on how many weeks the leaders will work.
Training
All the camp leaders will have to attend a training session before the camps start. We set the tone for the summer and learn how to create a fun and positive atmosphere, how to run creative activities and how to ensure the campers are safe.
Salary/work conditions
860€ for the four weeks.
We do not pay for travel to and from Spain, but all your accommodation and food costs will be covered. Travel insurance is provided too.
Candidates
The only prerequisite is that you are a native English speaker or have a near-native level of English. Knowledge of Spanish is not necessary. 
However, we look for applications from people who can demonstrate the following:
Energy, enthusiasm and the ability to relate to young people.
Experience that you have gained working with young people, whether it's volunteering with a local youth group or paid employment.
Good organisation and effective communication skills.
A commitment to delivering exceptional customer service.
Having a DBS check or Garda Vetting will be positively valued.
Vacancies
Approximately 20.
How to apply
Online written application. Please fill out the application fully before the closing date for applications. We will write to everyone by email before the selection for interviews is finished.
Interviews
Interviews for Summer 2023 will be held online (via Zoom) on March 28, 29 and 30.